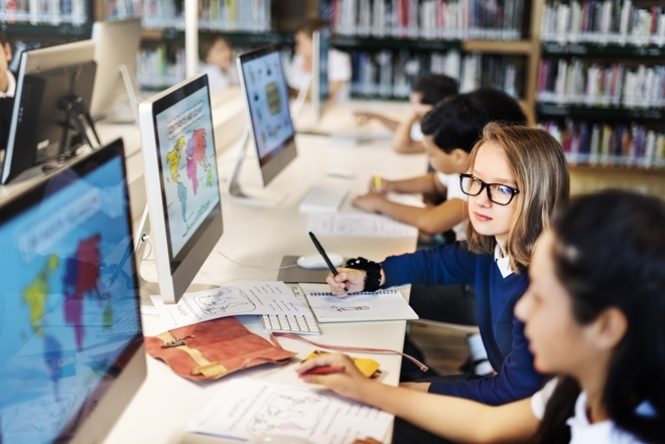 Education
Saskatchewan Settlement Workers in Schools provide information and assistance to newcomers in the school system.

Do children have to go to school?
Children who are 6 years old and older must go to school at least until they turn 16. Parents must make sure that their child attends school regularly. Children can be away from school if they are sick, have a doctor or dentist appointment or if it is a holy day according to your religion. Children are also allowed to be away from school if they are travelling with their parents.
What should I do if my child is not going to be at school?
Schools ask that parents let them know when and why their child is away from school. Sometimes this just requires a phone call. In other cases the school may want a written note. If your child is going to be away travelling for 5 days or more there may be forms you need to complete. The school may give you information about what your child needs to do to keep up with their schoolwork.
Can I teach my children at home instead of sending them to school?
Yes, but you must have an Education Plan and it must be registered with the Board of Education in the School Division you live in. The plan must include things like the kind of activities and resources you will be using, what topics you will teach them and what you expect them to learn.
At what age do children usually start school?
Even though they do not have to go to school until they are 6, children usually go to Kindergarten when they are 5 years old. Some schools have pre-kindergarten for children who are 3 or 4 years old. You must apply if you want your child to attend pre-kindergarten. This early start can be helpful if your child is just learning English.
Do I have to pay to send my child to school?
No, school from kindergarten to grade 12 is free for all children. If your child is accepted into a pre-kindergarten program this is also free. Anyone who lives in Saskatchewan, whether they are Canadian citizens, permanent residents, refugees or temporary residents, can send their child to school free of charge. Parents who are temporary residents must have a valid study or work permit in order for their children to attend school free-of-charge. If you are a visitor or are here only to study English as a second language you will need to pay tuition for your child.
You will need to buy school supplies, such as pens, pencils and paper. Schools usually give parents a list of what is needed. There may be fees for other things during the school year, like school trips. If you need to pay an extra fee your child's teacher will usually send home a note explaining the cost, what it is for and when it is due.
How do I register my child for school?
You can register your child as soon as you start to live in Saskatchewan. You do not need to wait for the start of the school year. You will need some documents for your child, such as a birth certificate, passport, or a Saskatchewan Health Card (if they have one). You also need something to show their status in Canada, such as your permanent resident card, work permit or study permit. If your child is registering for High School you will need their school records. These will need to be translated by a certified translator if they are not in English. You take these documents to the school your child is going to attend. In Saskatoon, and some other centres, you can go to the Newcomer Student Centre to get help registering your child for school.
What school should I register my child in?
In most cases parents register their child in the school that is closest to where they live. You do however have a choice about where to register your child. One thing to consider is the type of school. The two main types of schools are Public Schools and Separate Schools. The difference is that Separate schools provide faith-based education. In Saskatchewan they are usually Catholic schools.
What help is available for me and my child to learn English?
Each school in Saskatchewan is responsible for helping student newcomers to learn English. Children attend regular classes but receive extra support to learn English based on their needs.
There are English as a Second Language classes available to adult newcomers at no cost. The Government of Saskatchewan has information on Learning English through these centres and other opportunities.